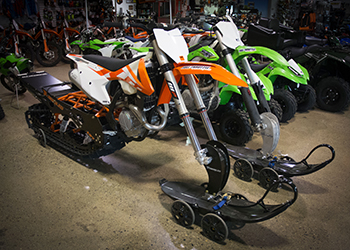 A trail permit is now required for anyone using a tracked dirt bike on the North Dakota snowmobile trail system this winter. This is a trial run program, for class 1 OHV I.E. dirt bikes that are operating with track kits on the state snowmobile trails. All other OHVs are not allowed on state snowmobile trails.

Learn what kind of permitting and registration you need to ride in North Dakota.
Learn about the safety classes we offer and find information on riding safe.
Learn where you can ride in North Dakota and what kind of equipment you will need.