<< All News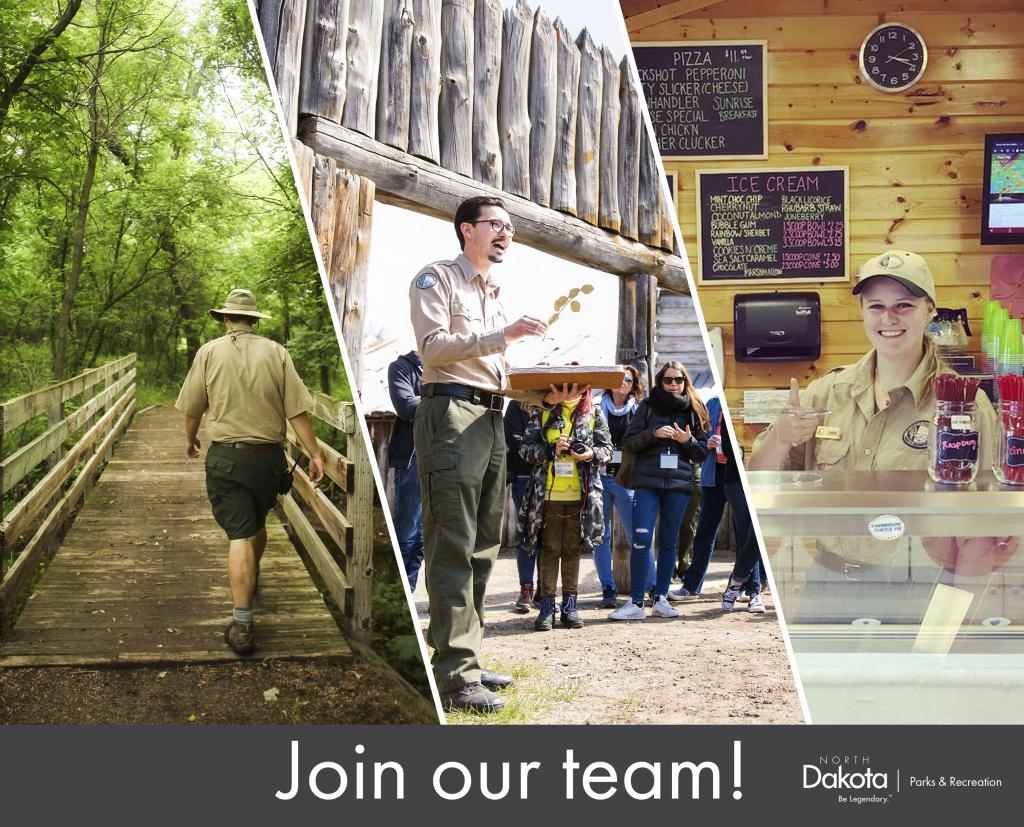 The North Dakota Parks and Recreation Department is currently hiring over 90 positions both seasonally and full-time, across all of our properties.
Open positions include:
Park Ranger

Administrative Assistant

Interpreter

Maintenance

Park Attendant

Park Concession Staff

Biological Science Technician
For more information or to apply for a job please visit: https://www.cnd.nd.gov/psc/recruit/EMPLOYEE/HRMS/c/HRS_HRAM.HRS_APP_SCHJOB.GBL?FOCUS=Applicant&SiteId=11000
Campground Host Openings
Consider volunteering to work in a North Dakota State Park as a Campground Host. In exchange for working a one to three month period, hosts receive free, full-service camping for the duration of their stay.
Location: Lewis & Clark State Park
Availability:
Session 1: May 12 – June 10

Session 4: Aug 6 – Sept 9

Session 5: Sept 10 – 30
Location: Cross Ranch State Park
Availability:
Session 3: July 9 – Aug 5
Location: Little Missouri State Park
Availability:
Session 1: May 12 – June 10

Session 3: July 9 – Aug 5
Location: Icelandic State Park
Availability:
Session 2: June 11 – July 8
Location: Turtle River State Park
Availability:
Session 4: Aug 6 – Sept 20
Location: Grahams Island State Park
Availability:
Session 5: Sept 10 – Sept 30
Location: Fort Ransom State Park
Availability:
Session 3: July 9 – Aug 5
Location: Beaver Lake State Park
Availability:
Session 2: June 11 – July 8

Session 4: Aug 6 – Sept 9

Session 5:Sept 10 – Sept 30
<< All News