Medium
The North Dakota Parks & Recreation Department is a proud supporter of outdoor education. Extending learning outside the traditional formats is of tremendous value. Studies have shown that students who learn outdoors develop problem-solving skills, motor skills, confidence and much more. Therefore, the department has invested in a number of educational opportunities in hopes of helping expand learning opportunities for North Dakota students.
Medium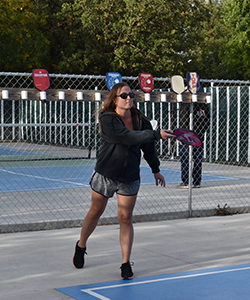 "One year ago today, I held a pickleball paddle for the first time! I attended a Pickleball 101 class at the WOW Fall Event at Lake Metigoshe State Park in Bottineau, ND. I had no idea what pickleball was at the time. All I knew was it was a sport of some kind, and since I was competitive, I was willing to give it a shot. I never dreamt that class would change my life. In the past year, I have met lots of great people, made numerous life-long friends and memories to last a lifetime. I have played in 13 pickleball tournaments in six different states and won 13 medals. Don't be afraid to try something new! You never know what opportunities await when you step outside your comfort zone!"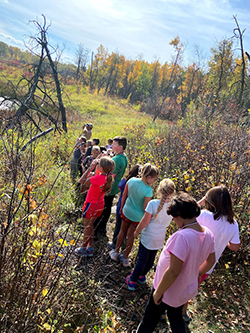 "Our staff enjoys bringing students to Lake Metigoshe State Park's Outdoor Learning Center. Through field trips we have taken, curriculum has come to life with hands-on activities and hikes. The opportunity to bring this experience to students is amazing, and the OLC staff has great resources and programming to enrich student learning.  We look forward to our 3rd grade birding program each year!  We have created lasting memories and expanded learning through the OLC offerings."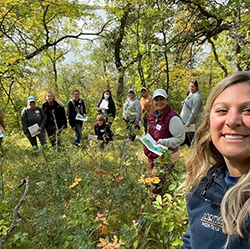 "WOW weekends provided me the opportunity to learn new outdoor skills and activities in a supportive and fun environment. I've tried activities I would not have been exposed to outside of the WOW weekends. Over the years, I've come to understand just how vast my knowledge base has become, which has helped me branch out and do things on my own. The outdoors has become my place of renewal and peace - a cornerstone to my mental and physical health.  My time at WOW, surrounded by like-minded people, building friendships and sharing laughter has been a critical part of my journey."
Previous
Next