<< All Events
Start:
End:
Categories:
Fort Stevenson State Park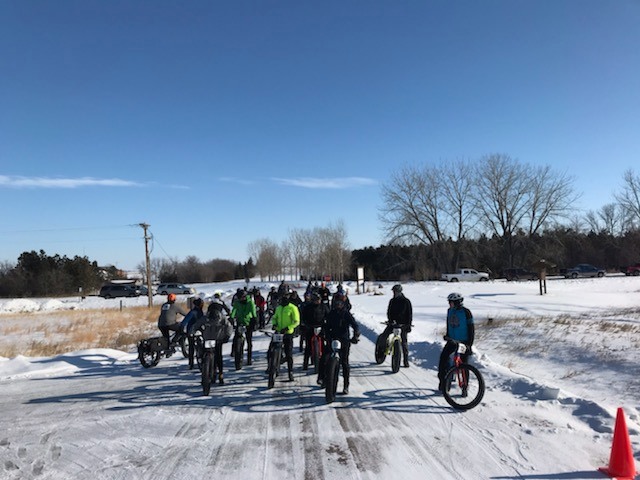 Join us for Flakes of Fury, Fort Stevenson's 2nd Annual Fat Tire Bike Race!
Registration: 10:00 am to Noon, Race starts at 1P1:00 pm.
Cost: $30 in advance, $35 on Race day. Pre-register by contacting the park office at 701-337-5576.
The race route is a series of laps beginning at the Visitor Center. Total distance 13 miles. The course starts with asphalt and heads onto the trail for varied terrain, the condition will depend on the weather. Prizes for first, second and third in both Men's and Women's divisions.
Bring a team, relay teams of two to four people are welcome to race. Each team member must register and pay the individual person fee and must complete at least one full lap.
Social riders are also invited to participate. Non-competitive riders are welcome to ride the course at your own pace but will not have a race number, however, registration and fee are required.
Stay for the after race social, serving chili and s'mores with entertainment by Little Bluestems!
Contact the park office to pre-register (701-337-5576 or fssp@nd.gov)
<< All Events