<< All Events
Start:
End:
Categories:
Fort Abraham Lincoln State Park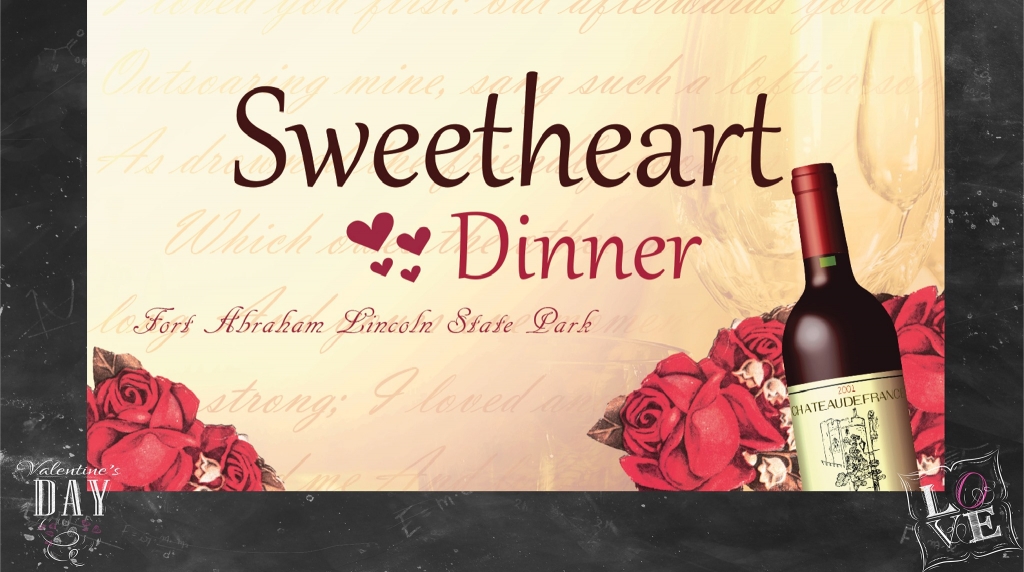 The most exclusive dining experience in Bismarck and Mandan for your sweetheart this Valentine's Day is a romantic dinner at Fort Abraham Lincoln State Park.

There is no better way to impress your sweetheart in 2020 than a romantic dinner in the elegance and ambiance of the commanding officers quarters at Fort Abraham Lincoln on Valentine's Day. This is a very limited event and tickets must be purchased in advance. Relax as you listen to the music of the period performed by the talented Nora Salveson and enjoy a specially prepared dinner for you and your sweetheart.

Menu for the evening
*** Apple Glazed Pork Loin, with Green Beans, a loaded Sweet Potato, and an Apple Walnut & Craisin Salad. Served with Assorted Homemade Breads,
Dessert – Peach Crisp with Cinnamon Whip Cream. ***

Each meal comes served with coffee and your choice of wine or bottle of beer.

Ticket Price is $139.50 per couple (One Table - Two Seats)

Doors to the Custer House open at 5:30 pm, Social and drinks from 5:45 pm to 6:00 pm with dinner service at 6:00 pm. Restrooms can be found in the Commissary Store. Must be 21 or older to attend.
<< All Events