<< All Events
Start:
Categories:
Turtle River State Park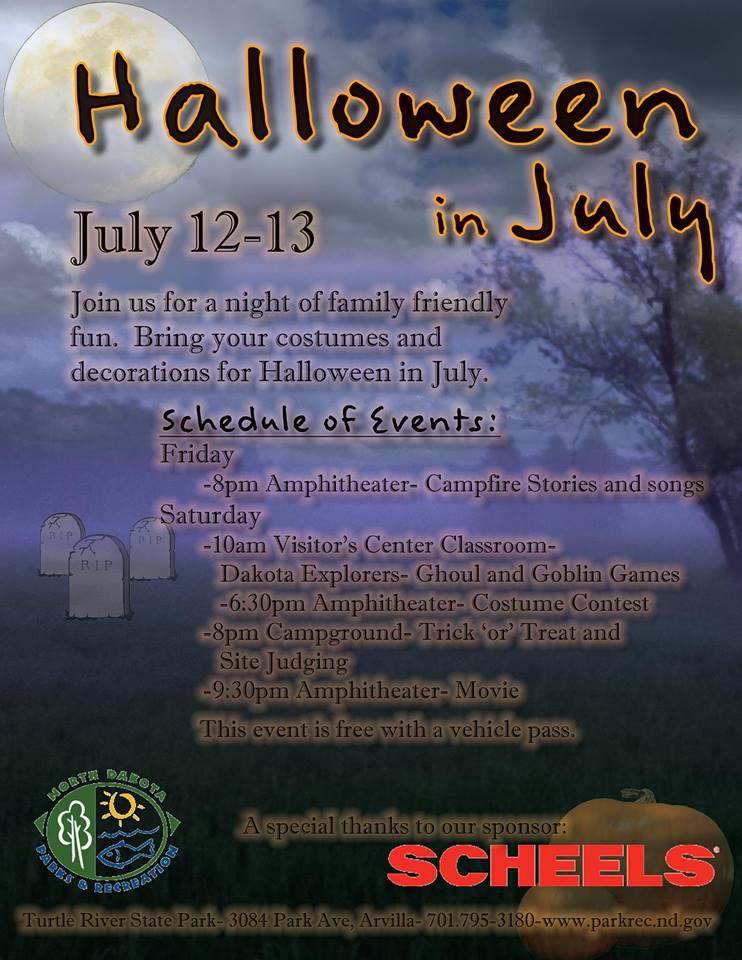 Join us for a weekend of family-friendly fun. Bring your costumes and decorations for Halloween in July.
Schedule of Events:
Friday
8:00 pm - Campfire Stories and songs (Amphitheater)
Saturday
10:00 am - Dakota Explorers- Ghoul and Goblin Games (Visitor's Center Classroom)
6:30 pm - Costume Contest (Amphitheater)
8:00 pm - Trick 'or' Treat and Site Judging (Campground)
9:30 pm - Movie (Amphitheater)

This event is free with a vehicle pass.
<< All Events