<< All Events
Start:
End:
Categories:
Fort Abraham Lincoln State Park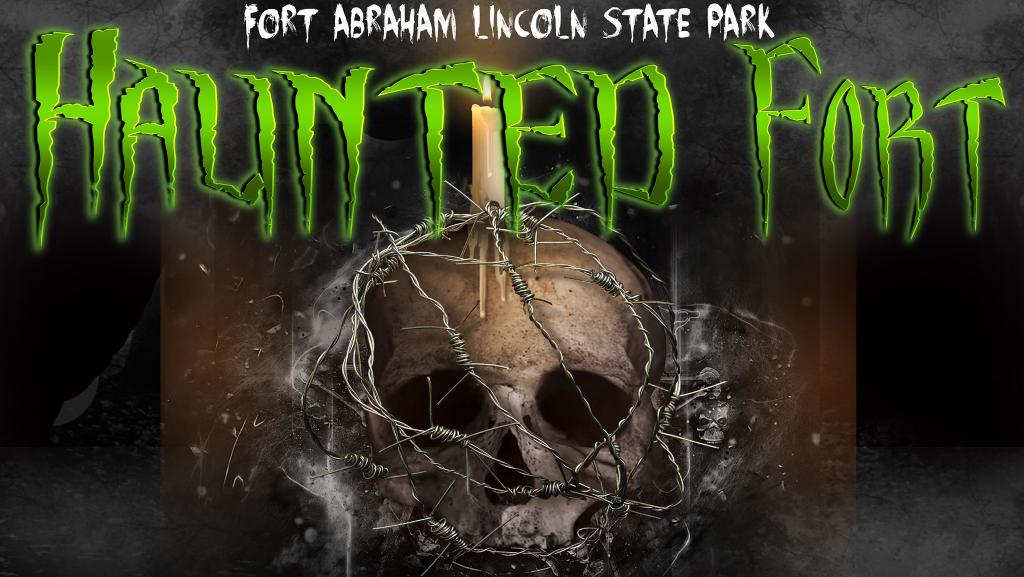 Fort Abraham Lincoln has long insinuated itself among the ranks of haunted places of North Dakota, by always seeming to provide just enough atmosphere—a retreating footstep here, a fading whisper there—to make the ever-growing sub-culture of paranormal enthusiasts emphatically declare the place to be a haven to phantoms, ghouls, spirits, lingerers-on, or any other name by which a ghost may be called. Even the skeptics, when presented with stranger circumstances than may be easily dismissed by logic, are sometimes forced to use the I-don't-know-how-to-explain-it shoulder shrug.

The 18th Season of the Haunted Fort at Fort Abraham Lincoln State Park will be terrifying to say the least. We are back with a crazy 18th season! Four Haunts - The Custer Manor, The old circus Freakshow, Post Asylum, and the Guard House 2 Extreme Haunt! - The only haunt that you have to enter all alone! it's up to you whether you escape......

Also Introducing the all-new Haunted Fort Midway, with the famous Monster Shop, Zombie Battlefield Paintball, and The Cellar the haunted craft beer lounge!

See you at the Haunted Fort!
Find Tickets Here: https://hauntedfort.ticketleap.com/haunted-fort-2019/dates
<< All Events