<< All Events
Start:
End:
Categories:
Lake Metigoshe State Park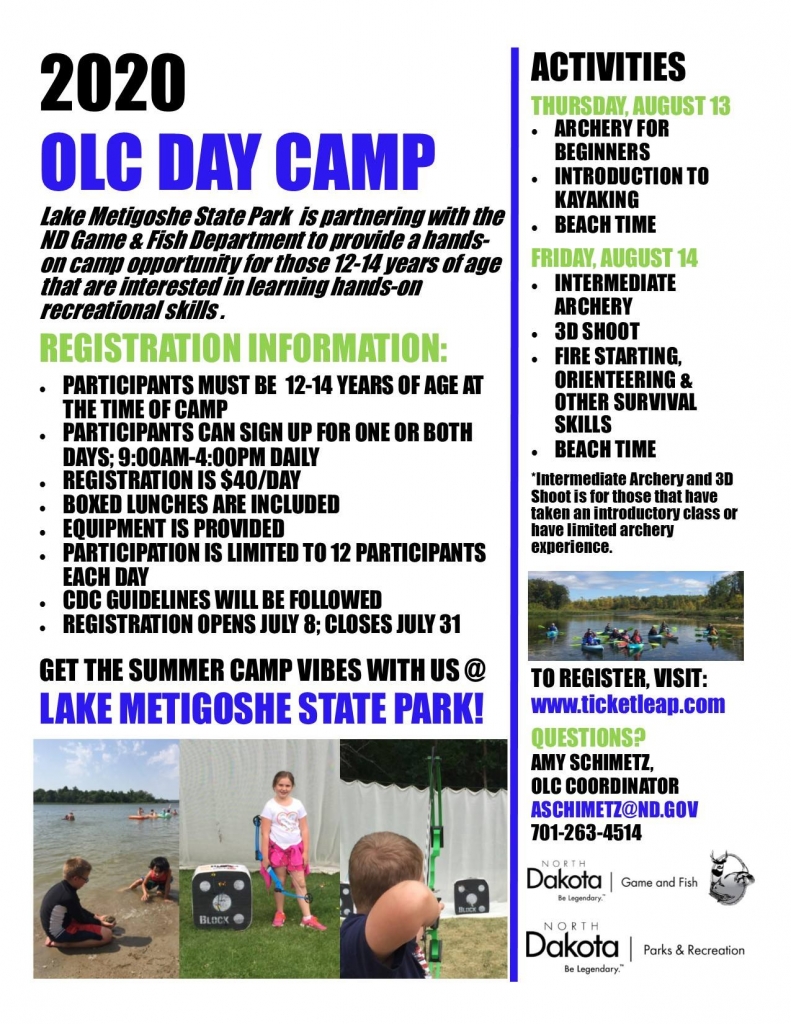 Lake Metigoshe State Park is partnering with the ND Game & Fish Department to provide a hands-on camp opportunity for those 12-14 years of age that are interested in learning hands-on recreational skills. Activities include Beginner's Archery, Intro to Kayaking, Intermediate Archery, a 3D Archery Shoot and Survival Skills (to include fire starting, orienteering, etc.).

-Participants must be 12-14 years of age at the time of camp
-Participants can sign up for one or both days; Intermediate Archery and 3D shoot is for participants that have taken an introductory archery class or have limited archery experience
-Camp take place 9a-4p daily
-Registration is $40/day
-Boxed lunches are included
-Equipment provided
-Participation is limited to 12 participants each day
-CDC guidelines will be followed
-Registration opens July 8 via www.ticketleap.com at noon; closes July 31 at 11:59

If questions, please contact Amy at 701-263-4514 or via email aschimetz@nd.gov.
<< All Events